More distance and forgiveness
The POWER TRENCH of the AKA RD5900 driver is matched with our original face structure to produce maximum ball speeds and forgiveness.
POWER TRENCH flexes for more distance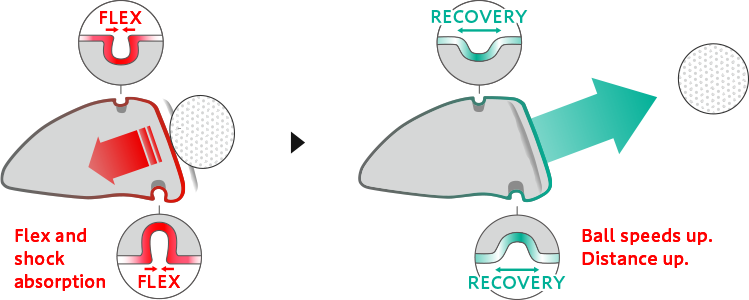 Even off-center hits are still powerful

The Power Trenches in the crown and sole work together at impact to create more consistent flex and more efficient energy transfer when the head recovers its shape. . Combined with the cup face in our Fairway Arms , the sweet spot becomes even bigger which minimizes distance loss from miss hits and creates increased ball speeds for more distance.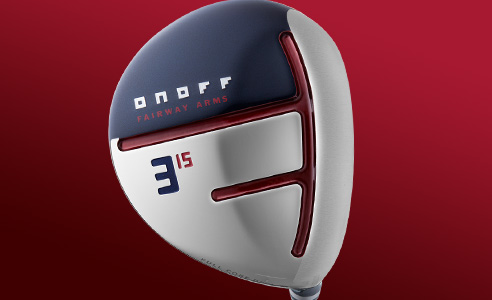 A new POWER TRENCH design on the sole also sees 2 trenches running perpendicular to the toe heel trench. These trenches increase the rigidity of the sole which in turn maximize the flex of the face at impact. An evolution of the POWER TRENCH for more distance.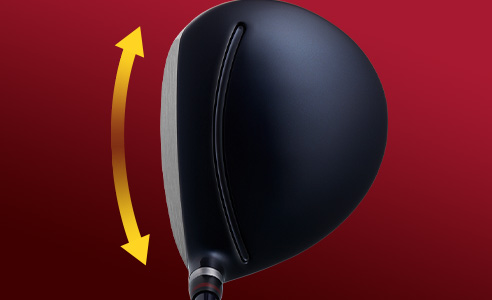 The toe to heel crown TRENCH is 15% longer than previous model.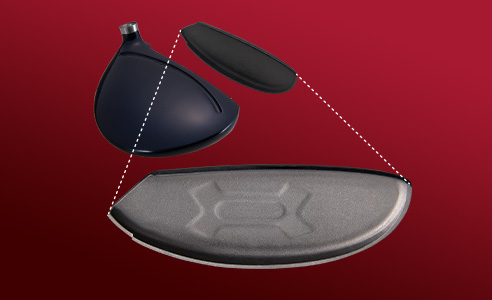 A new high strength Titanium CUP Face pushes the spring effect of the face area right to the limits of performance for more ball speeds and more distance.
ONOFF Original Twin Cut Sole improves direction and distance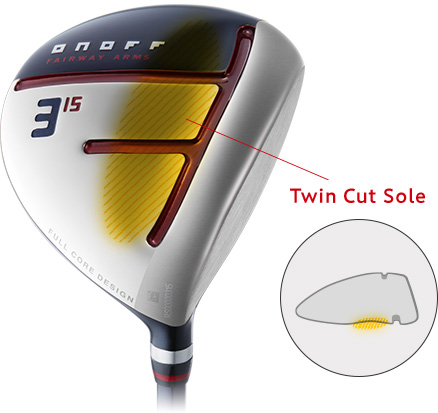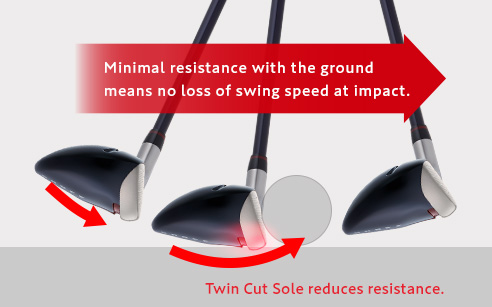 The Fairway Arms AKA features our Twin Cut Sole, an indent along the leading edge of the club. This helps reduce friction at impact when the club touches down on the ground. Less friction equals faster swing speeds and more square impact for more distance and straighter shots.
Our Gravity Control design creates a head structure with optimal center of gravity placement for automatic distance and forgiveness

ONOFF's optimally low center of gravity design creates a large gravity angle
The center of gravity is optimized to match the swing of an average golfer though the use of a thinner crown, pushing the CG lower in the head for an easy launch. A deep center of gravity and a large gravity angle equal a fairway wood that is hard to slice and that has a powerful trajectory for more distance for the average golfer.
An exclusive shaft designed and produced in house and featuring DAIWA CARBON TECHNOLOGY made to match the Fairway Arms AKA for optimal performance and maximum distance.

We've designed and produced a special shaft in house with DAIWA CARBON TECHNOLOGY to match the automatic performance of the Fairway Arms AKA. The MP-520F was designed to help the head square easily and consistently with the ball to produce and easy and powerful launch. Since the shaft is an original ONOFF shaft, we were able to create a stable tip section that still feels active in order to provide that sense of stable acceleration. The fairway wood requires that shots be hit off the ground, so a stable shaft provides a more confident swing with excellent direction and distance. A shaft that helps create the most distance from an AKA fairway wood ever.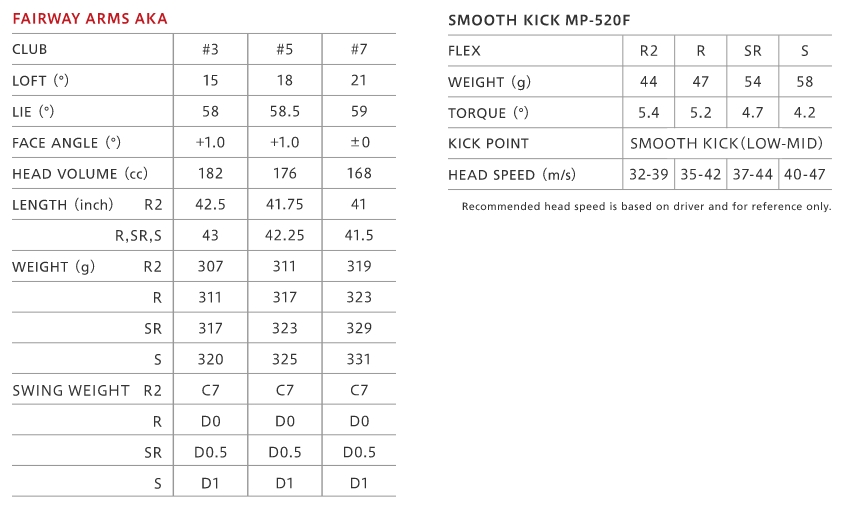 HI-MARAGING CH1 CUP FACE, HI-MARAGING BODY
ONOFF TOUR VELVET RUBBER 360 (R2/45g, R, SR, S/47g)
Conforming to SLE Rules / Headcover included
Made in Japan
All ONOFF Clubs are also available for custom builds with ONOFF LABOSPEC high performance shafts.