New lightweight design makes the clubs
easier to swing feels good, easy to launch
Just aim and fly far
We've reduced the weight of our clubs making them easier to swing, increasing swing speed and distance. More forgiving, stronger impact, easier to launch high all equal more distance. Ladies with less power can swing the clubs more confidently. The new ONOFF Iron LADY, redesigned for even more easy distance.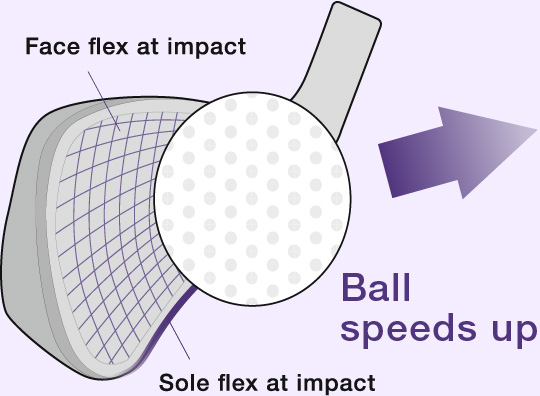 A new POWER TRENCH design exclusively for LADY models
Easy, automatic distance
A unique new sole groove design (POWER TRENCH) in the sole couple with Full Core Grooves on the back face help achieve more distance and minimize mistakes. The face and sole flex at impact, creating a powerful release of energy resulting in increased ball speeds and more distance and forgiveness.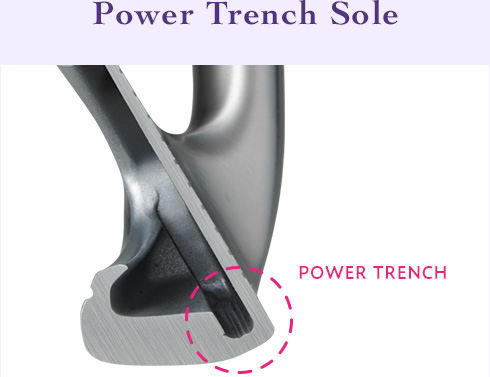 The POWER TRENCH in the sole flexes at impact helping the face create more spring effect. This flex and recovery action also increases the sweet spot helping players who tend to catch the ball lower on the face. Increased ball speeds result in increased distance.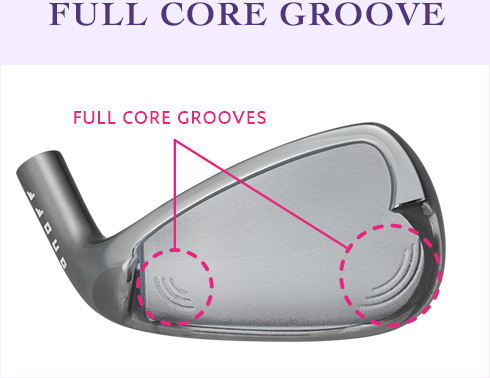 The sweet area expands towards the toe and heel thanks to our Full Core Grooves in the back face. Even missed shots on the toe and heel still fly far and straight.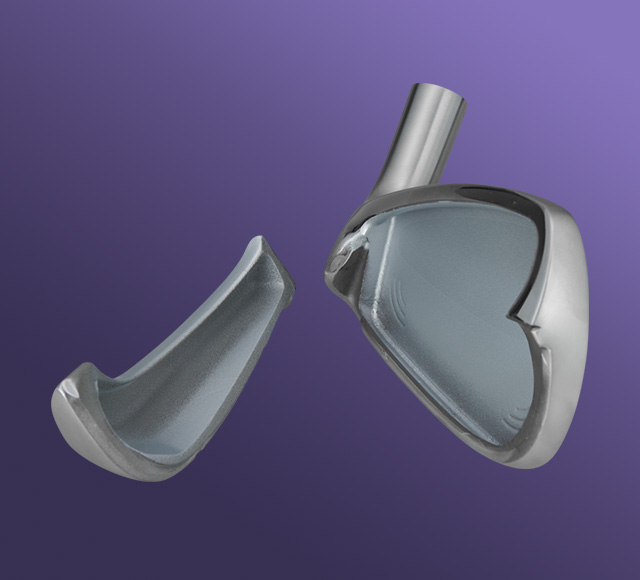 Optimal center of gravity design exclusively for LADY models Easy launch, aim and hit a powerful shot
Our Gravity Control design uses a heavy tungsten weight on the entire surface of the sole which brings the center of gravity lower making it easier to launch the ball high. With a larger sweet spot and a high and strong trajectory, lady golfers can benefit from an automatic iron with maximum forgiveness and distance. Easy to swing and play and even off center hits fly far.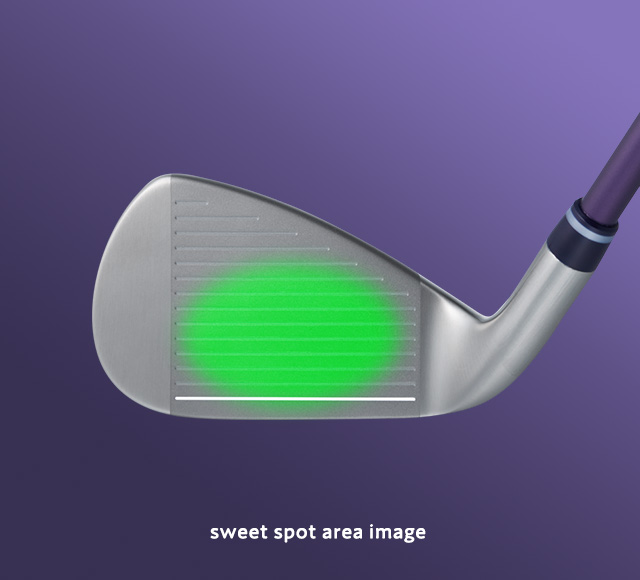 Distance evolution New Wide Hyper Effect Face for LADY only
We've evolved our Wide Hyper Effect Face using a new high strength material. This allows for a thinner face with more spring effect resulting in higher ball speeds even for ladies with less power, and a pleasant impact sound. The integrated structure with POWER TRENCH and Full Core Grooves creates a bigger sweet spot and automatic performance for ladies who aren't always consistent at hitting the center of the face.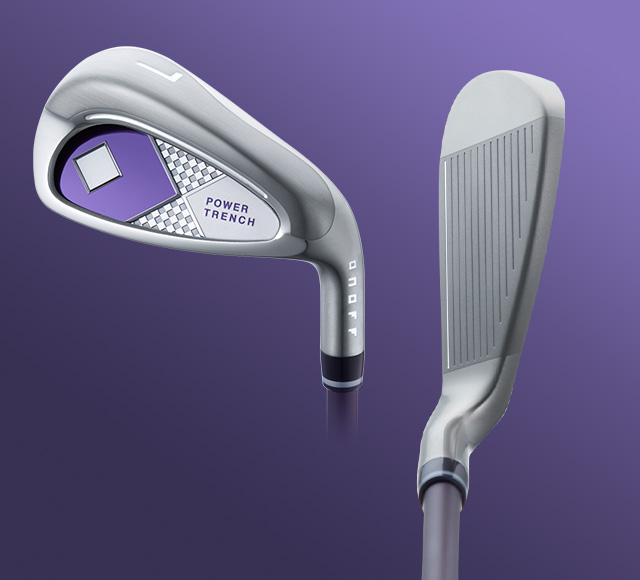 Easy to address Iron, feel comfortable and confident
LADY signature purple ONOFF mark in the cavity and a shimmering checkered badge. A confidence inspiring mid-sized iron with adequate offset to help visualize a square impact.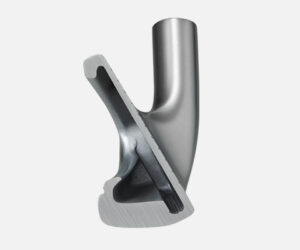 Integrated structure with new high strength material brings improved feel and spring effect as well as a large sweet area.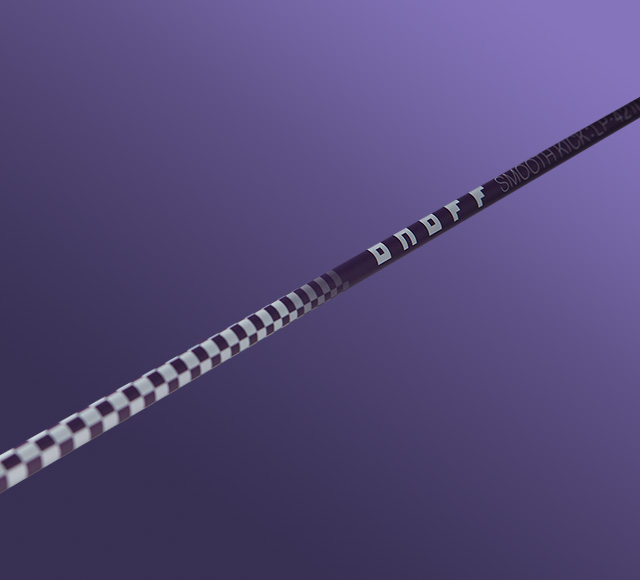 Lighter and easier to swing
SMOOTH KICK LP-421I
Our original shaft, especially designed to match the iron head, features DAIWA CARBON TECHNOLOGY and focuses on improved distance and forgiveness. The shaft has a smooth and controlled stable feel which provides the golfer with consistent timing on every swing. Lighter and easier to swing, the shaft square the head powerfully to the ball by reducing unwanted twisting at the moment of impact. This increases directional stability and makes it easier for ladies to launch the ball in the air for more distance and more accuracy. Aim, swing naturally and make more nice shots!
Coaching grip helps golfers produce a repeatable, consistent grip every shot
A unique pattern on our Coaching grip helps ladies produce the same grip for every shot by simply placing their thumbs on the grip pattern. A consistent grip equals more stable and consistent shots. Swing without hesitation!
ONOFF LADY SERIES CLUB DISTANCE CHART

POPULAR SETTING VARIATIONS

5i – 8i = High Repulsion AM355P + Tungsten weight sole
9i = High Repulsion AM355P PW – SW = 17-4PH Stainless
ONOFF CG LADY 29 (29g) L
ONOFF CG LADY 35 (35g) A
Conforming to New Groove Rules / Conforming to SLE Rules
Made in Japan