High trajectory. Shaft born to pursue strong trajectory and flight distance that many players pursue. Firstly pursue the distance performance as much as possible. And controlled by the torque which narrowed down the uncontrollable area that will inevitably appear when pursuing distance distance performance. For that purpose, we used 80t high elastic fiber at full bias. Baselus α (Basileus alpha) "is the best weapon to make it a reality.
· Luxurious design using over 80 tons high elastic fiber for the full length.
· Stronglessness due to ultra-high elasticity fibers, returning to play balls with unprecedented strength.
· Improvement of direction by "low torque design" generated by super high elastic fiber.
· Behavior at hand is stable, running at the tip
Match the hard swinger that emphasizes feeling.
The classification in "AB map" is "A" "α (alpha)". Design to suppress the bending from hand to middle part, to run strongly from the tip to the middle part. The C / B value which is an indicator of the feeling of flexibility between the hand and the middle part is set as 0.70 (60 / S) considerably hard. It will be a shaft that fly with running and playing by design that concentrates the power of the swing to the front to the middle part. The T / C value representing the ease of grasping of the ball is 0.48 (60 / S), and the ball is easy to grasp. However, it is designed to make it difficult for mistakes to the left to appear even if you hit the battle with low torque design, you can feel the thick impact while facing the swinger. α can be said to be a reliable shaft that matches the hard swinger from the feeling of return and return.
Driver for the shaft can be selected from two types of [Frost Matt satin matte finish] and [RSP mirror finish] the shaft design.


Shaft design for the driver can be selected from two types of shaft design: 【RSP Mirror Finish】 and 【Frost Matt Satin Matte Finish】.

Shaft surface finish: RSP (Real Silver Plating) Pure silver coating / mirror finish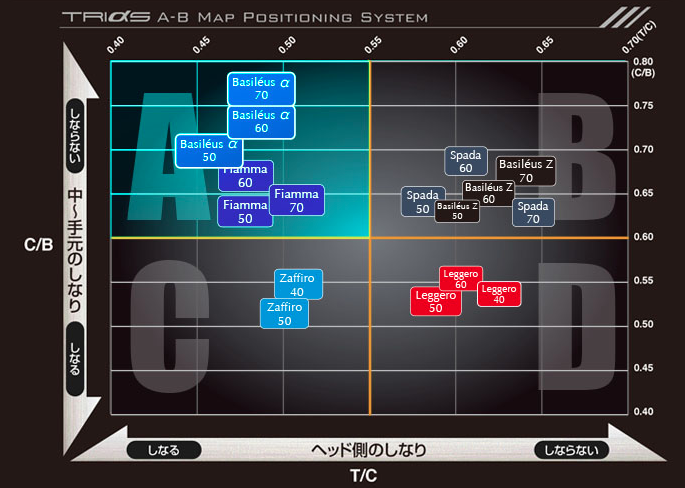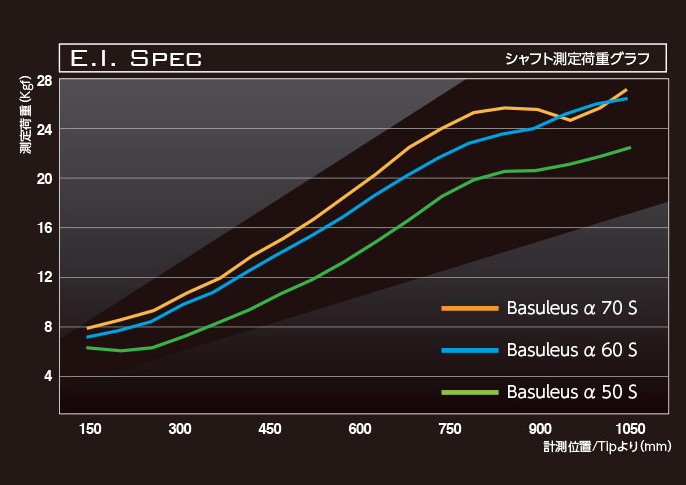 "PROSPEC α" pursuing "distance traveled". Customized "extremely hard" swinger feeling of "α" unique intense tip. Rigid feeling from hand to foolishness, intense nose return at the tip corresponding to player's swing power. Control performance that runs on "surface" produced by Rotork design. The ultimate weapon to send to the player who hates the mistake to the left while pursuing the flight distance. The feeling of running generated by ultra-high elastic carbon blooms my potential.
From May 1, 2018, spec change was conducted according to the needs of the times. Model change to 60 g of Pro – X and 70 g of Pro – X instead of the old 70 g of Pro – X / Pro – XX.
· Luxurious design using over 80 tons high elastic fiber for the full length.
· Stronglessness due to ultra-high elasticity fibers, returning to play balls with unprecedented strength.
· Improvement of direction by "low torque design" generated by super high elastic fiber.
· Behavior at hand is stable, matches hard swinger which emphasizes the feeling of running at the tip.
· PRO SPEC model only, Tip trimming designed to cut 1.5 inch (FW common design) <* 1>
* 1: It corresponds from specification change model after May, 2018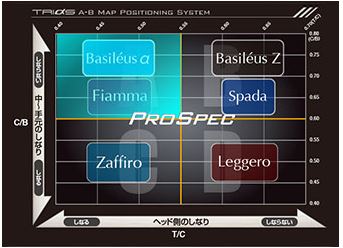 ■ Shaft surface finish: RSP (Real Silver Plating) Sterling silver coating / mirror finish